Herr Professor Bernhard Hauser wird im Rahmen des 2nd INOC – Meetings zusammen mit Frau Professor Kiran Trehan von der University of  Birmingham am 14. Mai 2016 einen praxisorientieren Beitrag zum Thema Critical Action Learning halten.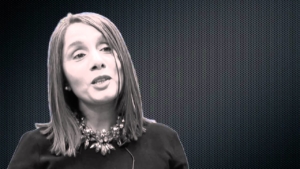 Kiran Trehan is Professor of Leadership and Enterprise Development at Birmingham University, and Co–Director of the Enterprise and Diversity alliance (EDA). Kiran is a key contributor to debates on Critical Action Learning and leadership development, and how it can be applied in a variety of organizational, business and policy domains. She has extensively published a number of journal articles, policy reports, books and book chapters in the field. Her publications are testimony both to the growing importance of this mode of research to organizational development and coaching processes, She has been  successful in advancing innovative approaches to critical Human Resource development in  large, small and medium size businesses and policy-making circles. Professor Trehan's work has been supported by grants from a full range of research funding bodies; including research councils, government departments, regional and local agencies and the private sector. She is member of the editorial board  of the Journal Action Learning Research and Practice, and has been Guest Editor in a range of reputable journals and has taken up national advisory roles that shape debates and policy in action learning and leadership.
Professor Trehan's academic work has achieved  national and international research reputation and as a result led to a number of visiting professorships including East China University of Science and Technology, Lancaster and Chester University as well as extensive invited keynote addresses.
INOC – "Rethinking OD and Coaching"
Akademie im Park, Wiesloch
isb international, Systemische Professionalität – Dr. Bernd Schmid
Mehr Information: >> 2nd INOC-Meeting vom 12. – 14. Mai 2016